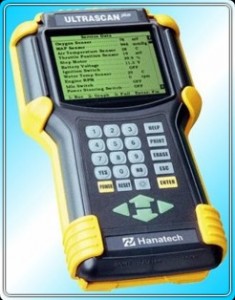 So what happens when you need us because something is broken?
Well, in addition to being great mechanics we can talk to your car through the latest after market service systems. These are updated often and all of our mechanics undertake ongoing training to ensure that we are always up to date with the latest developments.
Whatever is wrong with your car, we can fix it and 90% of the work can be carried out on-site. However if required, we can take your vehicle back to our workshop when something really major needs attending to.
Please note if you supply parts, be they second-hand or new, our labour is not covered. We use nothing but quality parts from our suppliers and believe that only the best will do to ensure your vehicle runs well. Please do not be offended if we refuse to fit a second hand part that you provide. We have a responsibility to your safety to ensure that our work is up to standard.
We also require a safe work area. Please try to ensure that we will be working on a level concrete drive – for our safety and yours.
Business Hours
Our hours are as follows:
Mon-Friday 8am to 5.30pm
Sat 9am to 2pm.
We have a call out fee of $77.00 which includes the first 15 minutes. This applies to all non service repairs (not included in servicing costs) and is for areas within 30 kilometres of the Hobart CBD. Please contact us for call out rates to other areas.
We can be called out of hours but as parts are not kept in stock we will only be able to inspect and perform minor repairs.
After hours call out fee does apply of which is $140.00 plus time spent charged in 15 minute blocks.
All of our repair work comes with a 12 Month or 20'000 km warranty (6 months on service work). 
Payment at completion of all work is required, EFTPOS including major credit cards are accepted. No Accounts are given and only business cheques will be taken.